Would you like to use nano-influencers to promote your store or products on SNS?
Features of
INFLUENCER PORTAL.com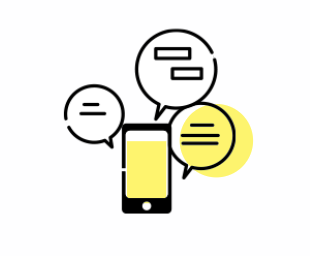 Real word of mouth can be achieved!
Influencer marketing in general refers to having celebrities, famous people, or people with a large number of followers, or so-called influential people, promote your products or services through social networking sites.
That is, of course, a great PR effect.
Influencer portals, as the name implies, are registered with various people who are doing SNS, so the best feature is that you can have your friends promote your products and services and get real word of mouth, even if they don't have many followers.

While it's great to have celebrities, famous people, and popular influencers with a lot of followers to promote your product, I think it's also good to have nano-influencers (people close to you) to promote your product and let it spread naturally.

We hope to make this a place where such nano-influencer marketing can be realized!

What's more!
Easy to find active influencers

Other influencers' posts will appear on the portal site, making it easier to find influencers you trust.

Comprehensive management of payment to influencers

There is no need for the tedious paperwork involved in collecting income tax, withholding tax, and issuing payment statements.

Talent & Event Management Experience

With more than 25 years of experience in event management and more than 5 years of experience in talent management, we have a wide range of connections in the entertainment industry and will be responsible for influencer management and agent business with companies.

With our experience in talent management for over 5 years, we have extensive knowledge in SNS and YouTube operations.

Our operating company, 9ZLabo, is also engaged in the YouTube business, so we can manage YouTube channels, create company and product introduction videos using video, and operate SNS on behalf of your company.
Please feel free to contact us first.
FAQ
What is Influencer Marketing?

Influencer marketing is the way of marketing by having a company's products or services promoted by influencers who are popular on social networking sites. Unlike traditional advertisements, influencer marketing allows you to communicate the appeal of your products to your target audience by posting photos on social networking sites.
Who can I promote to by influencer marketing?

It is possible to advertise to the influencer's followers and people who are interested in the product. This allows you to promote the product to the influencer's followers, making the word of mouth more real.
I'm a local company, so do I have to pay for transportation?

Influencers from all over Japan are registered with us, so you can hire an influencer near you. You can also offer the job with transportation fee included.
What is a nano-influencer?

Influencer marketing in general, as mentioned earlier, refers to the use of social networking sites to promote products and services to celebrities, well-known people, and people with a large number of followers, or people with strong influence in the world. In recent years, however, influencer marketing has started to change as many companies have started to use it and the general public has started to recognize it. Nano-influencers are influencers with 500 to 5,000 followers, and although they are not yet at the level of influencers, but are ordinary people or close to ordinary people; they are beginning to attract attention as influencers who can naturally penetrate into more familiar circles. In general, an influencer is considered to have more than 30,000 followers, 500 to 5,000 followers are called nano-influencers, and 5,000 to 30,000 followers are called micro-influencers.
MORE
STEP
How to request influencers to take the job
Planning

Decide what kind of project you want to make

Search & Recruitment

Search or recruit influencers that match your products

Experience by influencers

Get influencers to experience your products and events

Post by influencers

Get influencers to post on social networking sites and YouTube to spread the world

Payment

INFLUENCER PORTAL.com will make a one-time payment to the influencer
PRICE
Prices vary depending on the content.
Please feel free to contact us first.
If you have any of the following needs or questions,
please feel free to contact us first!.
I just need a little advice.
How should I promote my product?
How effective will it be?
I want to know more about the cost.